Let's Breathe Fresh Air!
Homes need clean and fresh air. A clean home allows anyone to feel comfortable and safe from the threat of a dreaded disease from the virus.
The Winix 5300 air purifier filter with its powerful filtration performance can keep the home clean and fresh air, ensuring the safety of everyone in the home.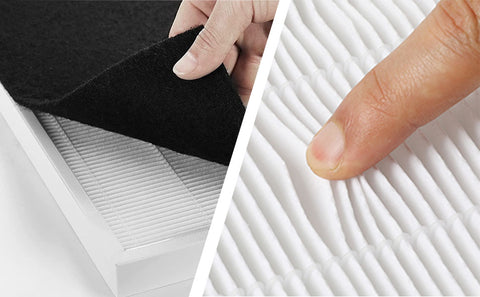 The Winix 115115 air purifier filter has three layers of filtration:
Carbon pre-filter
True HEPA filter
Winix PlasmaWave System
Initially, the pre-filtration stage captures large particles such as hair, lint, etc. Subsequently, all the small particles escaping from the pre-filtration stage enter the HEPA filtration system, and a true HEPA filter captures particles as small as 0.3 microns.
For people with allergies and asthma attacks, a real HEPA filter can help them breathe fresh air and keep them safe from danger.
The plasma technology of the Winix C535 air purifier filters out most pollutants at the molecular level and separates them from the air. Plasma technology does this by breaking down molecules so that nothing is left lurking in the room.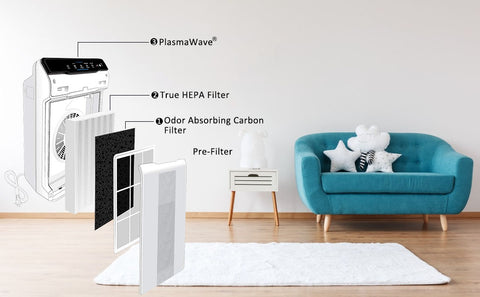 Another very important thing to remember about Winix HEPA filters is that you must replace them regularly, especially if you have pets indoors. Why?
The clogged filter will reduce the output of clean air, and the purification effect of pollutants in the air will also be greatly weakened.
If the filter screen of the air purifier is saturated and not replaced, the pollutants accumulated on it will breed a lot of bacteria and viruses, and then these bacteria will be blown back into the room, causing a source of pollution.
The saturation of the air purifier filter will reduce the air passing rate, and the fan will continue to operate efficiently for a long time, which will greatly shorten the service life of the fan.
To guarantee the best performance of your Winix 5300 air purifier, we recommend changing the filter every 6-8 months.