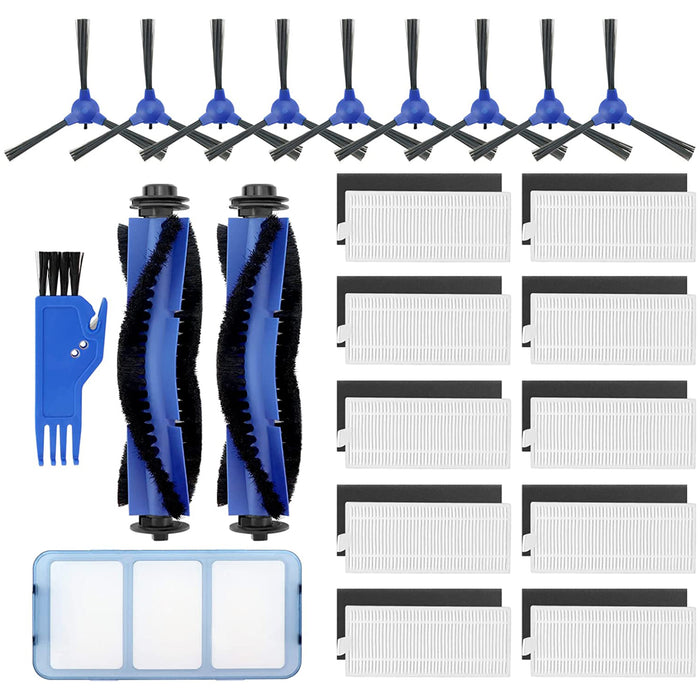 RoboVac Replacement Kit for Eufy RoboVac 11S 15C 30 30C 12 35C Robotic Vacuum Cleaner
Sold out
Original price
$26.99
-
Original price
$29.99
Specifications
Material: Rubber,HEPA Filter
Reusability: Reusable
Compatible Devices: Eufy RoboVac 11S, RoboVac 12, RoboVac 30, RoboVac 30C, RoboVac 15C, RoboVac 15T
Key Features
Compatible Model: Eufy RoboVac 11S, RoboVac 30, RoboVac 30C, RoboVac 15C, RoboVac 15T, RoboVac 12, RoboVac 35C, RoboVac 25C. ( 📢Not Fit for Robovac 11, 11C, 11+ & Max Series)
Replacement Kit: 10 pcs side brushes + 8 pcs filters + 2 roller brush + 1 pre filter(or 1 roller brush guard) + 1 cleaning brush. Get a full kit rather than having to order separately.
Maintenance Guidelines: Keep your RoboVac running at peak performance by changing the the consumable replenishment kit every 2~3 months and clean the replacement kit every 1 month, depending on your using frequency.
Warm Reminder: If the side brushes are bent or curled due to shipping, please recover them by simply soaking them in warm water for several minutes. It will not affect the quality and performance.