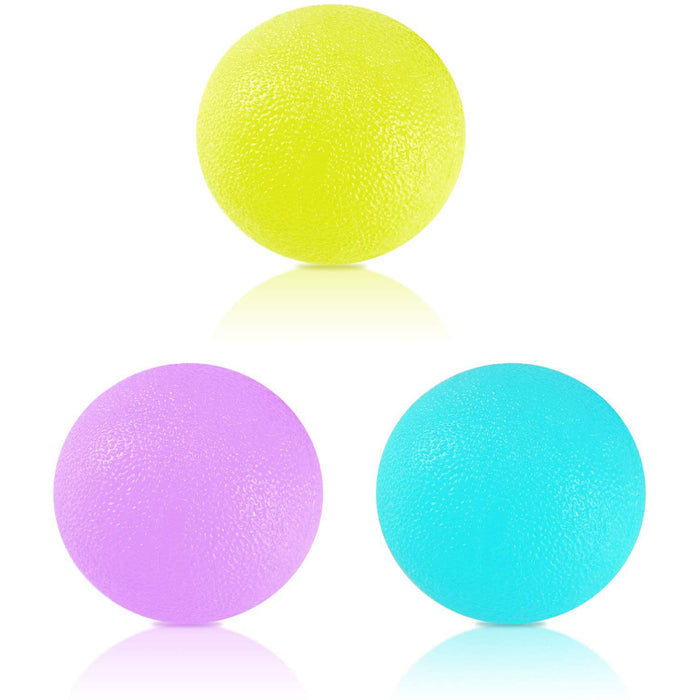 Elastic Stress Ball Squeeze Toy to Relieve Anxiety and Sensory Stress
Sold out
Original price
$14.99
-
Original price
$14.99
Specifications
Product Dimension: 2.0"(Diameter)

Color: Yellow, Purple, Blue

Material: Thermoplastic Rubber(TPR)

Item Weight: 2.33 oz

Package Includes: 1 * Yellow-Soft resistance;1 * Purple-Medium resistance;1 * Blue-Firm resistance
Key Features
Ideal Stress Relief Toy:

3 different color balls divided into three levels (15kg-18kg-20kg resistance), suitable for all children and adults, help hand strength training, hand rehabilitation training, emotional release, a relaxing way to relieve anxiety and tension.

Non-slip Surface:

Highly tear-resistant, ergonomic pressure relief balls made from a tear-resistant gel core and smooth, non-stick fabric to provide maximum comfort.

Perfectly sized for grip strength training for both men and women, athletes, musicians, office staff and students, as well as those with arthritis, carpal tunnel, phlebotomy grip and rehabilitation needs. Great for relieving stress and anxiety.

Each resistance level can be utilized in interval training, alternating between the four resistance levels in a single workout.
Warm Tips



The ball made from a thermoplastic rubber (TPR), but without the strong rubber odor and washable in ordinary water.