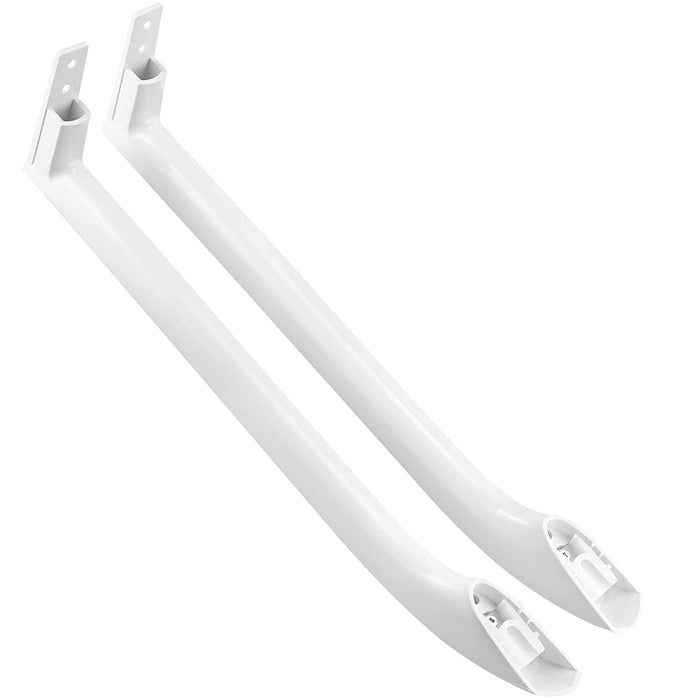 5304506469 Refrigerator Door Handle
Save

0

%
Save %
Original price
$26.99
-
Original price
$26.99
Specifications
Part Number: 5304506469
Material: ABS Plastic
Package Includes: 2 * Refrigerator Door Handle
Key Features
Great Value Package: 5304506469 Refrigerator door handle (left and right door handle hand, 2-Pack), one time meet your needs at a reasonable price, make your refrigerator look brand new.
Replacement Part No.: 5304506469 door handle fits Frigidaire Refrigerator 242059501, 242059504, 5304486359, 5304497105, 5304504507, 5304510038, 5304510040. 
Compatible Frigidaire Models: LFHT1831QP4, LFHT1831QP5, LFHT1831QP6, LFHT2131QP1, FFTR1821QW0, FFTR1821QW1, FFTR1821QW2, FFTR1821QW3, FFTR1814LW9, LFTR1814LWK, LFHT1831QP2, NFTR18X4QW1, FFTR1814LWJ, FFTR1814QW3, FFTR1514QW2, FFTR1831QP0, FFTR1814QW4A, FFTR2126LW0, FFTR2126LW1, FFTR2126LW2, FFTR2126LW4, FFTR2126LW5, FFTR2126LW6, FFTR2126LW7, FFTR2126LW8, FFTR2126LW9, FFTR2126LWA, etc..     
This is the handle that slopes LEFT and Slope RIGHT. Their card slots are not the same. When installing, be sure to check whether the card notch of the refrigerator is accurate.