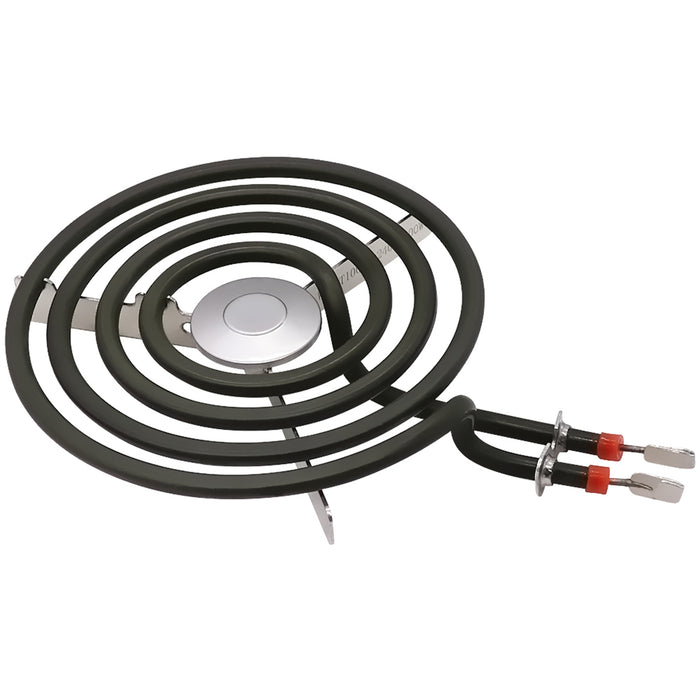 WB30T10078 WB30X24401 Electric Range 4 Turn 6" Surface Element
Sold out
Original price
$26.99
-
Original price
$26.99
Specifications
Product Number: WB30T10078 | WB30X24401             
Material: Non-metallic           
Package Includes: 1 * 6" Burner Element
Key Features
Great Value Package: WB30T10078, WB30X24401 Surface Element 4-Turn 6 Inch with Plug-in terminals; Rated 1500 Watts at 240 Volts.
WB30T10078 Replace Part No.: WB30T10027, WB30T10078, WB30T10111, WB30X20479, WB30X24408, 4454503, AP5983743, PS11721464, EAP11721464.
Compatible GE Models: JBP23DN1BB, JBP23DN1WW, JB250DF1BB, JB250DF2BB, JB250DF2CC, JB250DF3BB, JB250DF4BB, JB250DF4CC, JB250DF5BB, JB250DF5CC, JB250DIF1WW, JB250GF2SA, JB250GF3SA, JB250GF4SA, JB250GF5SA, JB250RF1SS, JB250RF3SS, JB250RF4SS, JB250RF5SS, JBP23DR1BB, etc..
Hotpoint: RB530WC1WW, RB536BC1AD, RB536BC1CT, RB536BC2AD, RB536BC2CT, RB536BC3CT, RB536BK1BB, RB536BK2BB, RB536CH2CC, RB536CH3CC, RB536CH4CC, RB536WH2WW,, RB536WH3WW, RB536WH4WW, RB536BC1WH, RB536BC2WH, RB536BC3WH, RB740BH2WH, etc..
If the models listed above do not included which you need, or you are not sure about compatibility, please consult us and provide your model number before ordering.
Do not be alarmed if a new element smokes a little when you first use it. This is a factory-applied green coating, that prevents scratches during shipment, burning away.